Inclusion
In each year group there is one integration class. Our special needs teachers introduce themselves:
Ursula Belak
My goal as a special education teacher is:
to respond to the various needs of my students in the best possible way.
to give them space and time to acquire their own skills.
to convey fun, joy and interest in learning.
to strengthen the pupils' self-confidence.
that the children remain curious about this world.
that all pupils leave our school equipped with as many skills and unforgettable experiences as possible.
A fundamental value at our school is the careful interaction with one another and mutual appreciation.
Inclusion stands for the ideal of a society that focuses on diversity, does not exclude anyone and allows everyone to participate equally in school life. In this sense it means that diversity is the norm.
We educators at BIPS Krones live according to human rights and do everything we can to exemplify them, implement them and pass them on to the students. In this way, we contribute to an open society and a sustainable change in values.
Sigrid Himmelbauer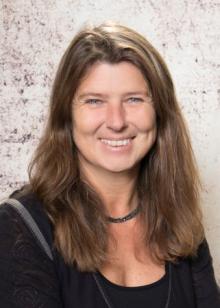 Ingrid Kostmann
Inclusion means perceiving and accepting everyone in their entirety!
Inclusive schooling promotes and supports - regardless of whether it is in the cognitive, emotional or social area or regarding questions of meaning, or the development of character or heart!